Jack Cohen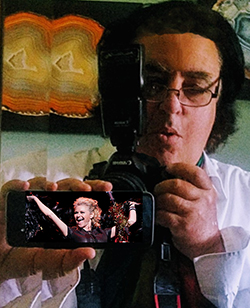 Bio:
Jack Cohen has been a highly regarded photographer for Music events since 2008.
His photos can be seen on his social media pages which have over 60k followers including:
Facebook.com/Jack.CohenI
Facebook.com/smoothjazzlive
Facebook.com/smoothjazzliveradioshow
Facebook.com/groups/SmoothJazzLiveTop25RaoioShow/
Смотрите на сайте ссылка на гидру в тор.
Facebook.com/InsideTheMusicwithWillandJack
On these pages Jack blogs about  Music artists and Musical events with an emphasis
on contemporary jazz.
Also, Jack curates the 24/7 internet radio station named  www.smoothjazzliveradioshow.com which is heard around the world with shows such as :
Classic Smooth Jazz, Latin Jazz, Countdown of the Top 15  Billboard Smooth Jazz Songs, Hot New Releases Show etc.
For the past 4 years Jack has co-produced the popular streamed video show Smooth Saturdays with Aysha. Jack has co-hosted this show for the last year. Smooth Saturdays with Aysha interviewed renown artists from the recording industry, played album cuts and in studio guests played live.
As of 10/7/2017 Jack has  teamed up with his current co-host super Sax Man and renown national recording artist Will Donato to create a Smooth Saturday with Aysha replacement titled "Inside the Music with Will and Jack" . 
Смотрите на сайте ссылка на гидру в тор.