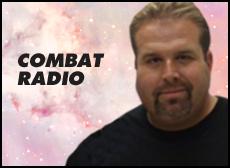 Friday 10:00am - 11:59am
(PST)
Combat Radio is a powder keg of explosive entertainment chaos with high-profile guests from the world of Film, Music and Ultimate Fighting! Ethan Dettenmaier is your host each week. Don't miss each show because you never know which star will be calling in or in studio live. So listen!
Friday 12:00pm - 12:59pm
(PST)
Married with Adult children, but not ready to for "the old folks home". The trials and tribulations of middle age with a twenty something minds.
Monday, Tuesday, Wednesday, Thursday, Friday 5:00pm - 6:59pm
(PST)
The Sheena Metal Experience is definitely not your mother's talk radio show.  Combining today's hottest celebrity guests and tomorrow's most irreverent headline-makers, the show is raw, uncensored, and all-Sheena-all-the-time. Using her trademark cutting-edge observation, LA entertainment icon Sheena Metal rips the veil off the human sideshow, exposing Homo Sapiens at their most bizarre -- making you wonder how you ever got by without her. It's talk radio the way it was meant to be, "Sheena-Style": unscripted, unpredictable, a little horrifying, and a lot hysterical. It may be Sheena's show but it's definitely your experience.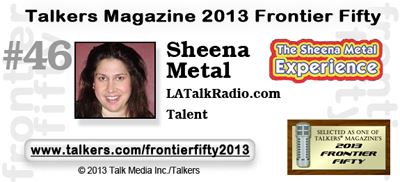 Friday 1:00pm - 1:59pm
(PST)
The Eddie Conner Show with Rachel Angeline knows that everyone wants a rich, happy life. Eddie and Rachel elevate their audiences into their rich world of BUT-Free Living principles, while using Eddie's trademarked language and methodologies. They are especially serious about healing America's real Crack Problem, The Big BUT Syndrome®.
 
Why? So, that everyone has the perfect tools to experience Hi-Frequency Living! In this program, Eddie and Rachel share, Law of Attraction Ideologies, Meta-FUN-ic Principles, and Soul Couture Philosophies, every Friday at 1:00 PM PST. Come get your Soundbites for the Soul!