Justin Nimergood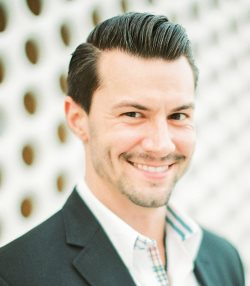 Bio:
Justin Nimergood: President & CEO at 'N Good Company, Inc.
With 20+ years of serial entrepreneurial/intrapreneurial experience, from his first eCommerce business when he was 11, to his current omnichannel business, Justin greatest passion at work has always been connecting with, inspiring, and helping other people. Justin is approaching his sixth year as the President & CEO of 'N Good Company, an educational community focused on developing leaders through Business Coaching, Management Consulting, and Motivational Speaking/Training. Known as a Charismatic, Competitive, and Methodical Leader, Justin has consistently helped business professionals (and their teams) destroy their goals by fostering "The Power Of The Channel".
Additionally, at the helm of 'N Good Company, Justin has negotiated contracts with high-profile clients such as: Catering for Corporate, vablet, ImagIT, Cisco, Google, Parker Aerospace, Long Beach Memorial Medical Center, and LA's Promise (to name a few). During this time, he also wrote and published "Intrapreneurship: Changing Business Culture from the Inside Out," a motivational memoire that details business and sales strategies gleaned from his professional experience and lifetime of mentorship, most notably over a decade at Cisco where Justin led various sales and channel teams as an intrapreneur, building a greenfield territory of <$250K to a territory valued at $100M+ upon his departure.
Justin holds his California Realtor's License, California Home Improvement Salesperson (HIS) License, Practitioner in Neuro Linguistic Programming (NLP) from the Association for Integrative Psychology (AIP), Masters in Management & Leadership from Pepperdine University, and his Bachelor in Marketing from The University Of Texas at Austin. He currently splits time between Orange County, CA and Dallas/Fort Worth, TX. 
Justin is excited to share more about his life story and connect further to determine if/how he can help you with your personal/professional goals!